Guelph Birthing Courses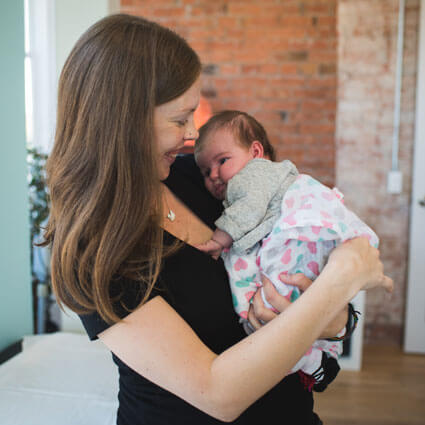 Dr. Alyssa is passionate about ensuring that people have the resources available to them for a better pregnancy and birthing experience, not just for themselves, but also for their baby. To empower you, she offers four online-based courses. You can read more about each below.
The name says it all. Dr. Alyssa's signature online program, this course helps not only prepare the birthing woman for birth, but also helps her bond and connect intuitively with baby. Over 12 holistic modules you work with optimizing your physical body for birth, your mindset and energy, your baby, and tools such as meditation and manifestation, amongst others.
This three-module prenatal education course covers a number of topics including starting with the basics of birth – what to expect leading up to birth, stages and phases of birth and key hormones in birth. The second module focuses on providing balanced information about possible birth interventions so you can make the best decisions for you and your family. The third module is focused on teaching the support person how to holistically support throughout labour and birth.
If you have already taken a prenatal course but your partner needs to take a support course, this is for them. They will learn all about how to holistically support you and give you what you need during the labour and birthing process. Topics covered include acupressure points, comfort measures, Spinning Babies® techniques and homeopathy.
Dr. Alyssa loves to research. She's compiled all the materials she has analyzed over her years of studies, and experiences from her practice about breech birth. You'll learn how to get your baby head down, what the big deal is with breech presentation and much more.
Call the office, or click above on the course that interests you, to get more information on Dr. Alyssa's birthing courses Guelph!

Birthing Courses Guelph ON | Dr. Alyssa Shepherd | (226) 780-7887