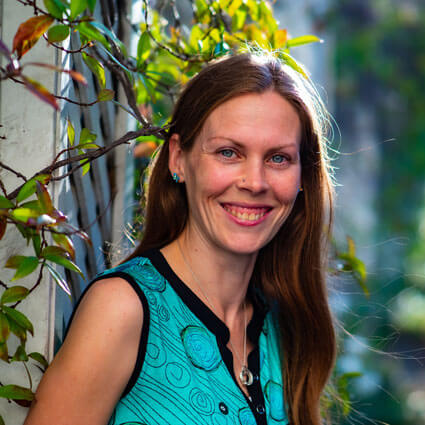 Meet Dr. Alyssa Shepherd
Realizing the Value of Chiropractic
Prior to seeing a chiropractor, Dr. Alyssa had written off the whole profession as quackery. She quickly changed her mind, however, when she had her first personal experience with chiropractic. Dr. Alyssa was training for her Advanced II examination in classical ballet under the syllabus of the Royal Academy of Dance when she began to have hip flexor pain.  A physiotherapist, massage therapist and sports doctor, amongst others, couldn't help her.
After months of failed treatments, Dr. Alyssa connected to the intuition that perhaps the problem was because her hips were twisted and decided to visit a chiropractor. He was able to quickly and accurately assess and diagnose the issue and get her back to dancing within a month.
"We are all here to help each other, and it is my privilege and honour to have the opportunity to help you realize and meet your unique health goals, just as others have done for me."
Choosing to Focus on Children's Health and Pregnancy
Dr. Alyssa completed a Bachelor of Science and Master of Science at the University of Waterloo. There she conducted research to study the impact of maternal diet on the metabolic processes in pregnant rats and their pups, and how this could tie in to expression of future health and disease. Afterward she attended the Canadian Memorial Chiropractic College and is now a fully licensed chiropractor and member of the College of Chiropractors of Ontario. Though initially she planned on being a ballet chiropractor, she soon changed her mind.
Having always been drawn to pregnancy and babies, Dr. Alyssa found herself gravitating back toward this area in her later years of study. While meditating in fourth year she had an instant of clear-knowing that these areas would be a main emphasis of her practice. Dr. Alyssa is certified in the Webster Technique, which she uses for pregnant women, and is a fully trained birth doula. Additionally, she is an acupuncture provider and holds certification in Neuro Emotional Technique. Dr. Alyssa has further completed rigorous studies in prenatal and perinatal psychology and health through the Association for Prenatal and Perinatal Psychology and Health and is a certified Prenatal and Perinatal Educator.
EXPLORE CHIROPRACTIC »
Understanding Your Struggles
Growing up, Dr. Alyssa came to understand first hand the difference between thriving and surviving. Seasonal allergies that developed at the age of 6 put a serious damper on enjoying her favourite season, summer. Later she developed eczema and found the allopathic approach simply didn't resonate with or work for her. After struggling for years, her mother took her to see a homeopath.
This experience started a shift in Dr. Alyssa's thinking. She considered more holistic paths and began to read extensively about nutrition, a topic that fascinated her. Through her research she came to a different understanding about what health really is. "True health doesn't come from a prescription or bandage. It comes from how you think, eat and move and involves healthy relationships and social connection. All these parameters go into feeding our being and allowing us to express radiance and health."
Dr. Alyssa believes in providing care that involves all layers of health: mind, body and spirt. Her integrative, safe approach is helpful and empowering.
Always Learning and Growing
If Dr. Alyssa isn't in the office, you can likely find her with her family – her partner, two children, and two cats. Dr. Alyssa especially loves spending time with her son and daughter – from forest walks to painting to baking (usually with chocolate) – this makes her heart feel happy. And though she trained in classical ballet for most of her life, these days it's about kitchen dance parties. When alone, Dr. Alyssa loves to mediate, read and run. She is also currently working through a year long training to learn the skills and knowledge of a traditional birth companion to be able to holistically and naturally support around the time of pregnancy and birth with greater depth..
Call or email to set up your first appointment!

Dr. Alyssa Shepherd | (226) 780-7887